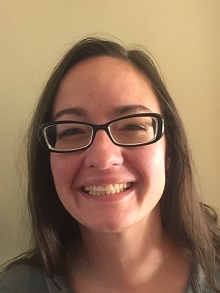 Katy Sheehan
Executive Director of the Community Building Foundation
Q1: Can you tell us what the current priorities of the Community Building Foundation are?
A1: The priorities of the Community Building Foundation revolve around helping people in Spokane experience justice, vibrancy, and sustainability. We cast a broad net in our funding areas but are also currently focusing on supporting programs around women's leadership and climate resilience in our region. Programs that focus on racial equity and build opportunities in communities of color are also a high priority. Finally, we aim to host spaces in our buildings where people feel welcome to join together to make Spokane a more vibrant place. 
Q2: To what degree do applicants for funds from the Foundation need to make their case with data?
A2: The foundation takes a very relational approach to gathering information about proposals.  That means we sit down with almost all applicants and learn about the issue they aim to address.  We receive proposals in many areas including housing, addiction services, protecting the river, scholarships, youth development, and child care, to name a few. That means we are not experts in any one problem and depend on applicants to explain why an issue is. When we're looking at a stack of proposals and when a clear case is made through data that there is an unaddressed need in Spokane where our funds will have an impact, it makes our job a whole lot easier.
Q3: Has Spokane Trends helped inform the Foundation's work? If so, can you give us a couple examples?