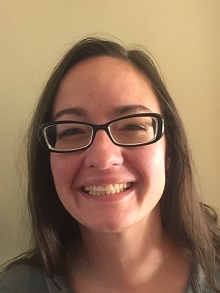 Executive Director of the Community Building Foundation
Q1: Can you tell us what the current priorities of the Community Building Foundation are?
A1: The priorities of the Community Building Foundation revolve around helping people in Spokane experience justice, vibrancy, and sustainability. We cast a broad net in our funding areas but are also currently focusing on supporting programs around women's leadership and climate resilience in our region. Programs that focus on racial equity and build opportunities in communities of color are also a high priority. Finally, we aim to host spaces in our buildings where people feel welcome to join together to make Spokane a more vibrant place. 
Q2: To what degree do applicants for funds from the Foundation need to make their case with data?
A2: The foundation takes a very relational approach to gathering information about proposals.  That means we sit down with almost all applicants and learn about the issue they aim to address.  We receive proposals in many areas including housing, addiction services, protecting the river, scholarships, youth development, and child care, to name a few. That means we are not experts in any one problem and depend on applicants to explain why an issue is. When we're looking at a stack of proposals and when a clear case is made through data that there is an unaddressed need in Spokane where our funds will have an impact, it makes our job a whole lot easier.
Q3: Has Spokane Trends helped inform the Foundation's work? If so, can you give us a couple examples?
A3: I meet with a lot of people because part of my job is to connect our grantees, tenants in the Community Building, and partners with one another. I have used Spokane Trends in several different ways.  Whenever I hear someone say, "We need to collect information about X," I always direct them to the site and the vast array of data that are already available to the public.  I also send organizations to the site when they are writing grants. Nonprofits are not generally known for their own data-gathering abilities, so a site where community data points are available is incredibly useful when nonprofits are trying to help funders, especially non-local funders, understand the issues here in Spokane.
Q4: You moved back to Spokane from Brooklyn several years ago. As you look at the full set of metrics on the Trends site from a "born and raised (& now returned)" perspective, do any jump out at you?
Q4: I came back to Spokane in 2014 after being away for 15 years.  When I left, I thought it was forever because the downtown was dying, there wasn't much for a young person to do, and there weren't many great jobs. When I decided to come back, I knew that there had been a lot of growth in the region. But I am particularly surprised by trends in our housing market, for example, the data from "6.3.3 Monthly Supply of Homes listed by Price Level" is astounding to me.  While I see that Washington's housing supply is shrinking too, I am amazed that the Spokane numbers are even less than the rest of our state. I think that a lot of folks want to live in our region and it makes me glad I've reinvested in this community.
Q5: As a lawyer, you may not have received much exposure to crafting arguments with quantitative information. If true, has that lens shifted a bit since you returned to run the Foundation?
A5: First things first, lawyers love using data to craft an argument. They also love poking holes in data to craft an argument! But I use data now to understand issues in our community and to see where we can shift resources to address current needs and if possible, those in the future.  Our philanthropy is a constant balancing act between funding direct services and working on systemic problems. Data is an important tool that I use to understand where our foundation should be on that continuum. I'm grateful to Spokane Trends for being such a tremendous resource for me and in our community.